Your Expert Power Tool Accessories Manufacturers & Suppliers from China
You can get excellent service
You can get high-quality Power Tool Accessories
You can get the most industry promotion method
Fully support on your new Power Tool Accessories design development
All Types of Power Tool Accessories to Support Your Wholesale Business
As a professional Power Tool Accessories Manufacturers and factory in China, Tenyu Tools has been in the Power & Hardware Tool Accessories industry for over 15 years.
We manufacture and supply all types of Power & Hardware Tool Accessories Manufacturers  Circular Saw Blade, Diamond Saw Blade, HSS Drill Bits, Concrete Drill Bits, and more.
You can request all types in our Power & Hardware Tool Accessories of Circular Saw Blade, Diamond Saw Blade, HSS Drill Bits, Concrete Drill Bits, and more., we will give you the best Power & Hardware Tool Accessories solution based on your projects.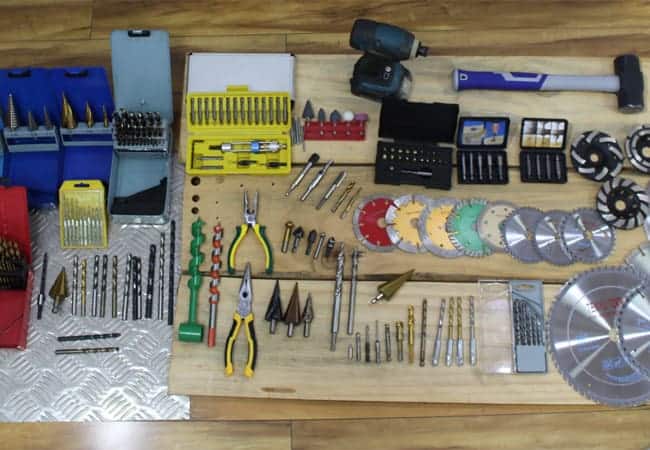 All Types of Power Tool Accessories
to Support Your Projects
Why Tenyu Tools is Trusted by Global Leading Brand
  China is the biggest Manufacturing in The world, Most Power & Hardware Tool Accessories Manufacturers from the world, Tenyu Tools making up a big part of their Suppliers, and this is in part because of Power & Hardware Tool Accessories are generally cheaper in China than anywhere else. Because we have been in the Power & Hardware Tool Accessories Manufacturing for years, and we have sufficient experience in export from China to the World, we have provided the most competitive sale solution.
With the best  Power & Hardware Tool Accessories manufacturers, you can get the most reasonable sales plan according to your market needs.
Over 990 Clients
Over 15 Years Power & Hardware Tool Accessories Manufacturing Experience
Tenyu Tools has over 15 years of experience in Power & Hardware Tool Accessories manufacturing, we can supply you with any types of Power & Hardware Tool Accessories for your projects.
Online Show Workshop.
Online factory inspection, improve your work efficiency
On-time Delivery
Competitive Price
If you are interested in Tenyu Tools products and start a business of your own, feel free to contact them via email or call.
Send your inquiry about the rates now and find out the advantages of becoming a partner in delivering power tool accessories to individuals and firms.
Tenyu Tools gives great deals for bulk orders.
Hit the button now if you are emailing them or grab the phone to connect with their customer service team.
How to arrange your order for Power Tool Accessories Manufacturer
Your Sales Plan
Please send us your Power Tool Accessories or sales plan, and you will get a complete sales plan.
Sure Order Details
Our best sales team will Sure the order details with you within 5 hours.
Power Tool Accessories Sample Order
We send samples with your requirement in 3-7 days.
Power Tool Accessories Production
The delivery time is 20-45 days after we confirm all requirements
Quality Check and Shipment
We have professional quality inspection requirements, seven production systems
After-Sales Service
You can get professional product technical guidance, fast sales plan method
Your Power Tool Accessoriesis
Manufacture from fully automatic equipment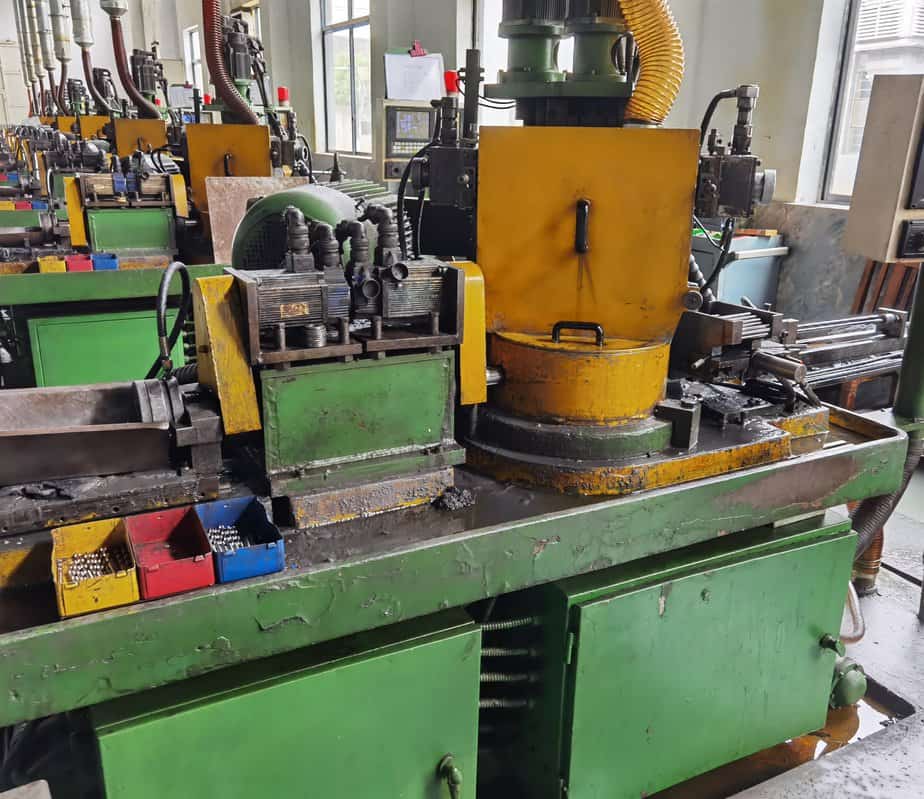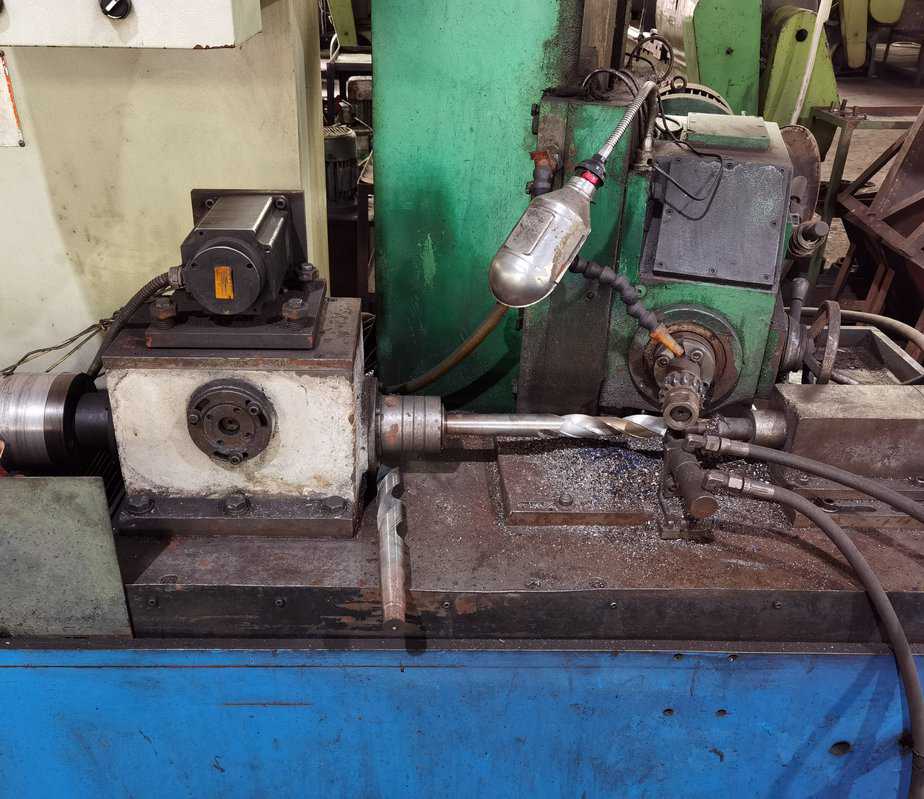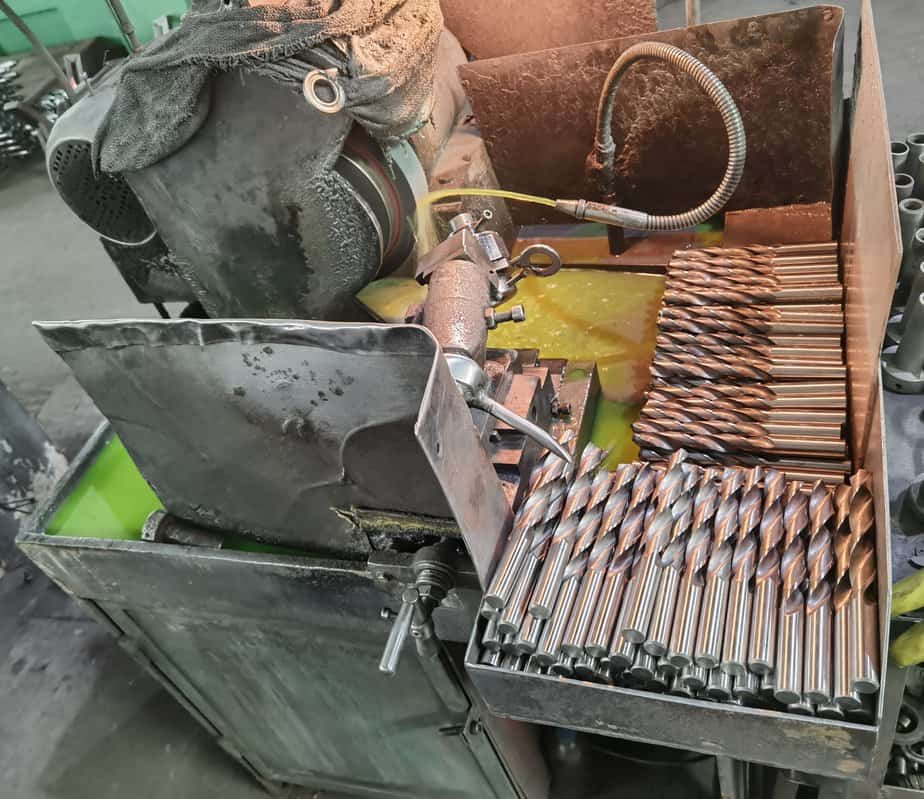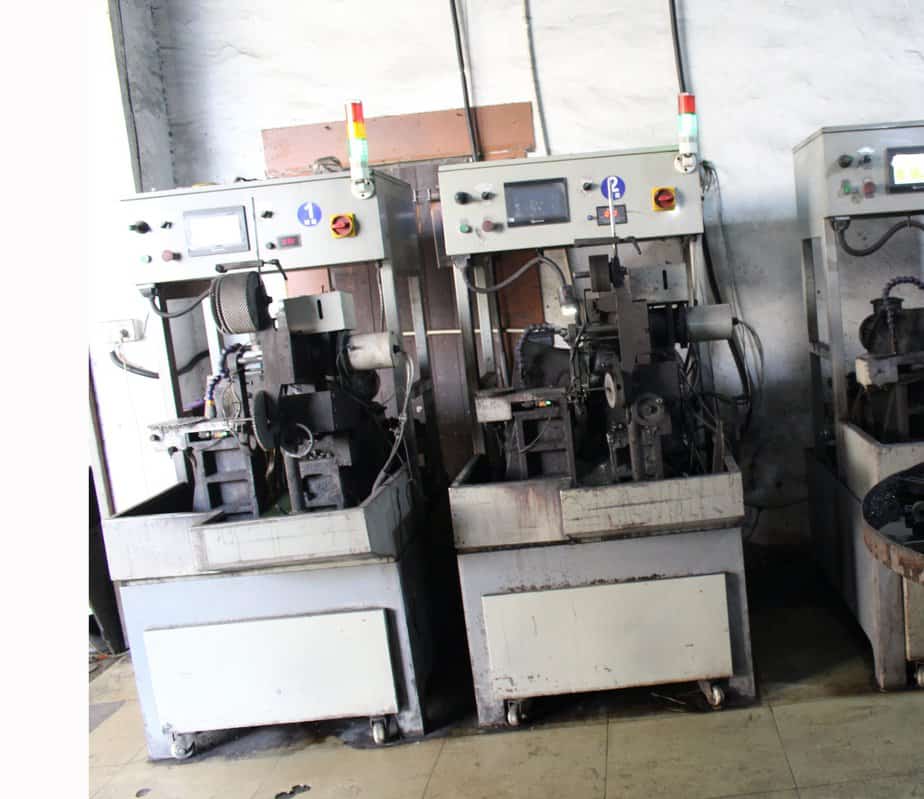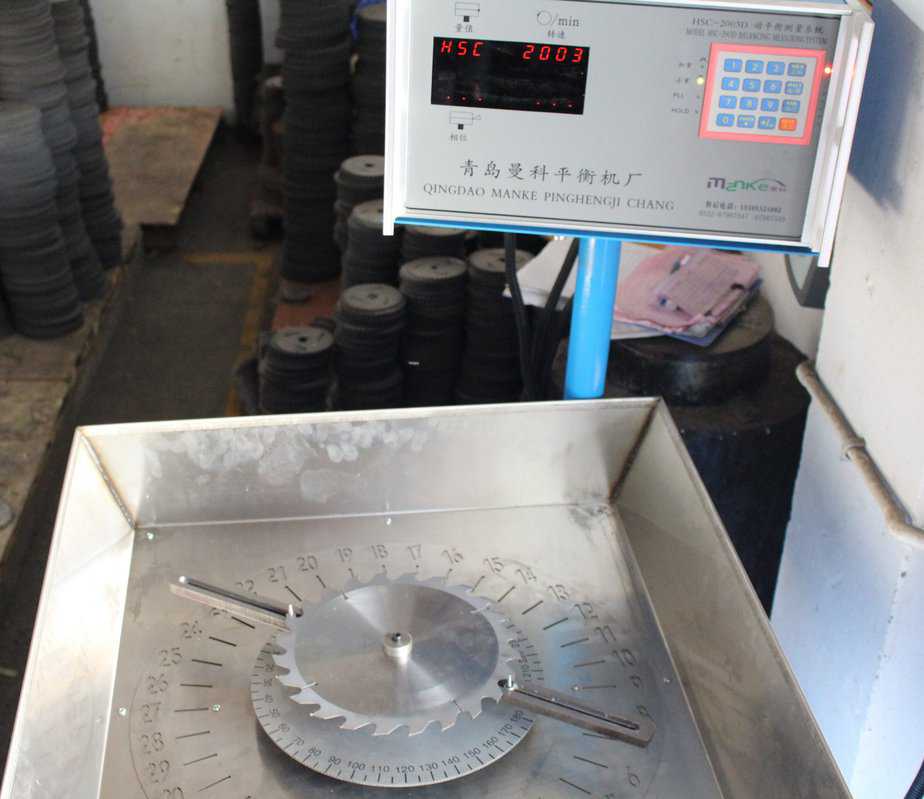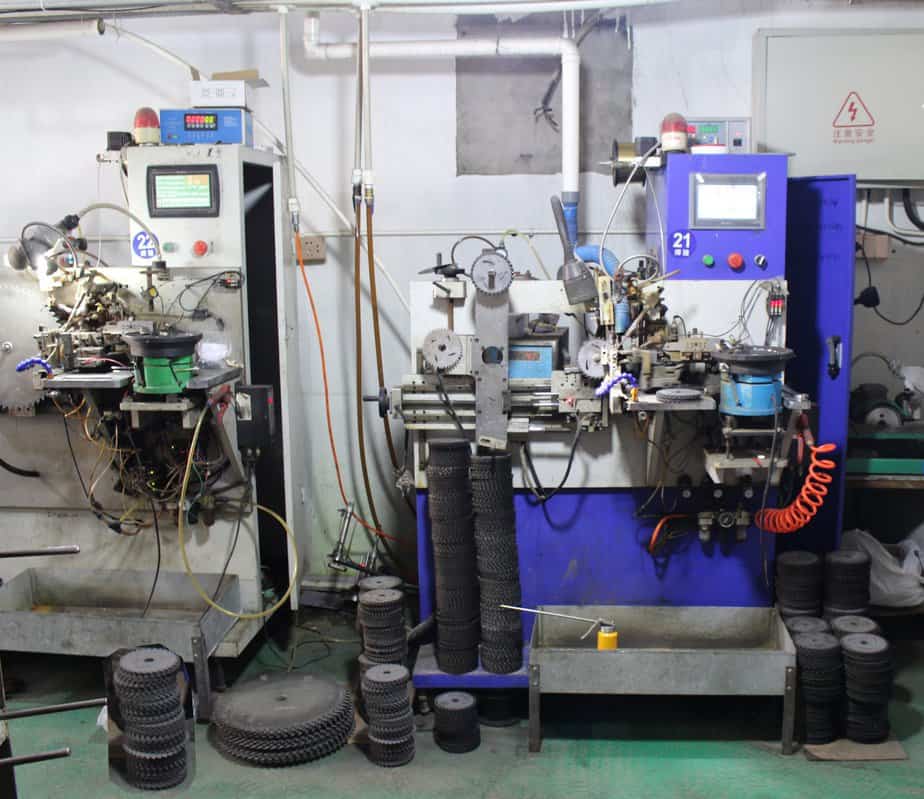 Your Power Tool Accessoriesis
Manufacture Quality Inspection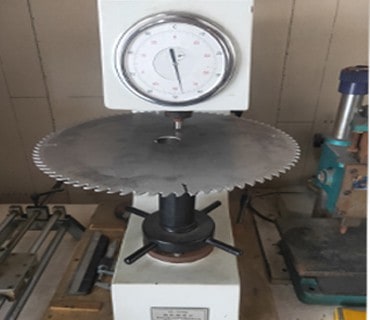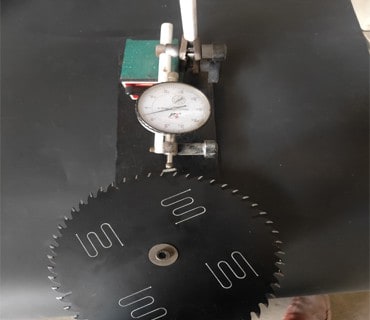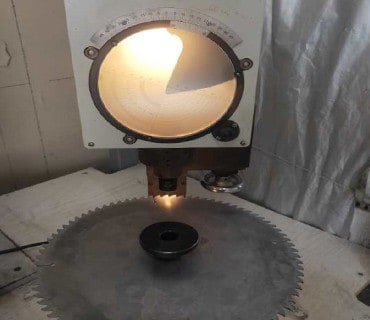 FAQs
Power Tool Accessories Manufacturer for The Ultimate FAQ Guide
This guide is designed to showcase our top-notch Power Tools AccessoriesManufacturer.
It features everything you need to know about Tenyu Tools, one of the leading professional suppliers in China.
If you are looking for high-quality and fairly-priced power tools accessories to sell in your area, Tenyu Tools got you covered.
As a manufacturing company with long experience in producing power tools, Tenyu Tools have become synonymous with excellence.
The company provides great deals to importers and wholesalers, so keep reading this guide to know about us.
What is Tenyu Tools?
Tenyu Tools is a Power Tool Accessories Manufacturer that specializes in creating, providing, and exporting cutting tools.
It was established in 2013 in Jiangsu, Mainland China with main markets in North America, Eastern Europe, and Northern Europe.
The company produces power tool sets and accessories that are vital to the manufacturing industry.
Tenyu Tools build trust and long-term relationships by supplying high-performing power tool accessories to our clients at very competitive prices.
You can be part of them and enjoy a lot of benefits when you choose to import our products.
Our commitment to providing premium products ensures that you can supply your own clients with reliable and long-lasting power tools.
You will get great discounts for bulk orders, superior customer service, and quick delivery.
The company's aim to continue creating accessories that help construction, automotive, and other industrial firms in the creation of essential products and services.
Our core mission is to design, manufacture, and supply our dedicated clients with innovative products today and in the future.
What are the Tenyu Tools Power Tool Accessories?
Tenyu Tools launches new power tool accessories regularly to bring more options to our partners and clients.
The main products include Diamond Saw Blade, HSS Drill Bits, SDS Hammer Drill Bits, Masonry Drill Bits, and TCT Saw Blade.
If you are looking for power tool accessories, Tenyu tools have the following:
HSS Straight Shank Twist Drill Bit.They are ideal for drilling carbon steel, wood, cast iron, stainless steel, and alloy materials.
HSS Taper Shank Drills.They have a black oxide-coated surface and perform well in steel and iron materials.
SDS Hammer Drills, SDS-MAX Hammer Drills, and Chisels.SDS hammer drills are used to drill hard materials with more power than the hammer drills.
Masonry Drill Bits.They are ideal for tough materials like concrete, block, or stone.
Wood Working Drill Bits.They have a variety to match the wood materials.
Other products:
Roll Drill Bit
Fully Ground Drill Bit
TCT Saw Blades
TCT Circular Saw Blade
Diamond Saw Blades
Damaged Screw Remover
Different types of drill sets
What is the Main Role of Power Tool Accessories?
The widespread urbanization all over the world brings a great demand for power tools.
Power tools are equipment or devices that are necessary for industrial, commercial, and home improvement.
Examples are hammer drills, fast screw guns, and electric screwdrivers.
They are powered by power sources, not manual labor.
To make them function and perform excellently, these devices need high-quality power tool accessories.
Tenyu Tools is one of the reliable Hardware Tools Manufacturers that supply quality tool accessories to get the job done.
Whether you are using a machine or hand tool for cutting, polishing, drilling, or grinding, picking the best power tool accessories for it is important.
What are the Categories of Power Tool Accessories?
Basically, there are two types of power tool accessories – drill accessories and saw accessories.
Drill Accessories. You need a variety of drill bits, shank twist drill bits ,carbide drill bits, spades, tile drill bits, and more.
Depending on the workpiece, keeping everything handy is essential to production. As a wholesale suppliers, you need to make them more accessible to your customers.
Tenyu Tools is your reliable partner that can provide everything you need.
Wood materials need twist drills for general functions, brad point for boring, long drill bits for extended reach, and spades for large-diameter holes.
Tile materials require power tools with heavy-duty drill bits to prevent cracking of the surface and bring perfect outcomes.
Metal materials need carbide drill bits because they distribute heat and keep the sharpness, resulting in more efficient and faster completion of the task.
Fiberglass, PVC, and other materials require high-speed steel drill bits to get remarkable outputs.
Saw Accessories.Having the right power tools with the correct accessory makes cutting or shaping more efficient.
Tenyu Tools have a list of available accessories that are ideal for cutting joints and shaping intricate curves.
The company has diamond saw blades for your hard-to-cut and sensitive materials, along with TCT saw blades.
Scroll saw blades are ideal for creating perfect details.
Reciprocating saw blades suit the power saw for remodeling or demolition tasks.
Table saw blades are for your common tasks.
Why Do You Need Reliable Power Tool Accessories?
Power tools and accessories are built to help you get the job done efficiently and effectively.
It makes do-it-yourself home projects easy and fast.
If you are into the production and creation of essential products or offering services, you need to invest in high-quality power tool accessories for your equipment.
They ensure great performance and increase your productivity.
Tenyu Tools are in demand among our clients' jurisdictions because they enhance the functionality of power tools.
They are crafted to work with power tools, improving the performance significantly.
Using the correct and reliable tool accessories can make a huge difference in accomplishing the tasks.
Why is it Important to Choose the Right Power Tool Accessories?
When choosing and using power tool accessories for your power tools, it is necessary to observe caution.
The inappropriate or incorrect accessory can lead to harm or serious injury.
It is important to keep yourself or your workers safe.
Observing work safety at all times is extremely important.
Always follow safety practices when operating power tools or installing accessories and attachments.
Always use power tool accessories that are:
right for the task at hand
specifically recommended by the manufacturer of the power tools
perfectly fit your power tool without the need to modify, remove, or bypass the safety element of the unit
contains specifications that suit or match the power tool like size, speed, power requirement, guarding or mounting requirements
What are the Safety Tips When Installing, Caring, and Cleaning Power Tool Accessories?
Power tools and accessories are investments that can last a lifetime.
It is important to keep them in their best working conditions to meet their life expectancy.
Proper handling, maintaining, and replacing accessories make them deliver their full potential.
By doing so, they provide more value to your business.
Installing the accessory
Before installing any power tool accessory, it is vital to read and understand the operation's manual first.
You need to learn the tool markings and follow the instructions provided by the manufacturer to ensure personal safety.
All Tenyu Tools products are accompanied by a manual.
Before installing accessories, unplug the power tool and remove the battery pack.
You also need to lock off the tool's trigger element before changing, installing, or adjusting the new accessory.
Care and Maintenance
Store them in a safe and moisture-free area to prevent damage or wear.
Store them in a well-ventilated, clean, and organized space for protection.
Regularly check and clean the tools and accessories to keep them in good condition.
Lubricating tool parts and tightening up loose joints are important.
Keep the blades and cutting accessories sharp to maximize their functions.
Always check the bits for any wear or damage.
When cleaning blades and bits, using an old toothbrush to brush the debris away and cotton-cloth to wipe the excess of spray lubricant.
Keep them in airtight containers or adding desiccants to prevent rust-causing moisture.
What is the Proper Disposal of Power Tool Accessories?
Disposing of damaged or old power tool accessories should be handled properly.
It is important to check the packaging for proper disposal, so you will know the proper way to get rid of it.
You can also check recycling facilities in your area and send it there.
How to be a Tenyu Tools Power Tool Accessories Suppliers?
The growing demands of power tools accessories globally keep us working hard to provide new and improved items.
Our main products are sold by our suppliers in various regions of America, Europe, Asia, and other parts of the world.
Tenyu Tools guarantees suppliers-friendly rates of our power tool accessories and fast delivery to your area.
You will enjoy great advantages and perks when doing business with us.
You can trust us to supply you with quality and affordable products now and in the future.
If you are interested in partnering with Tenyu Tools, you can contact us for more information.
The company gives the best offers to our clients and maintain close communication to ensure hassle-free transactions.
Thanks for your interest and trust.
Tenyu Tools will keep conceptualizing ways to improve our products and customer services.
May this guide help you become more familiar with power tool accessories.
If you still have other questions about power tool accessories, feel free to contact us.
Features and Advantages of Power Tool Accessories Manufacturer
Tenyu Tools' power tool accessories manufacturer is specifically made for the manufacturing industry to become more competitive.
You can get from Tenyu Tools are all designed, crafted, and produced with the end-users in mind. you will be leading the market believes that manufacturers and DIY enthusiasts deserve high-performing accessories for their power tools.
Tenyu Tools power tool accessories are made from commercial-grade materials that guarantee longevity and durability.
You can get are crafted to suit the existing power tools that play significant roles in the manufacturing and construction industry.
You can get the power tool accessories that are widely popular because of the unique characteristics of the competitions.
You will sell suit most brands of power tools on the market.
You will know capable and very durable when performing complex tasks.
Your customers increase their efficiency and productivity because our power tool accessories facilitate the production process.
You will sell Tools power tool accessories that can simplify your customers' tasks, allowing you to finish more tasks with lesser effort and lesser time.
Your power tool accessories manufacturer more tasks are neat and hassle-free.
Your power tool accessories manufacturers are budget-friendly and accessible.
Products Applications
Tenyu Tools main products are HSS Drill Bits, Diamond Blasé, SDS Hammer Drill Bits, TCT Saw Blade, and Masonry Drill Bits.
They have different types of these accessories for any type of workpieces or materials you have to tackle.
Because power tools are built to perform complex and advanced tasks, they make sure that all Tenyu Tools accessories manufacturers keep up with your expectations.
Drilling power tool accessories manufacturers
For drilling applications, Tenyu Tools have different kinds of drill bits, shank twist drill bits, carbide bits, tile drill bits, spades, and more.
They have a variety of items that will suit your needs and preferences.
The drilling accessories enhance the capability of power tools. They improve the tools' performance and reduce drilling time significantly. These results in better output and increased productivity.
Cutting and shaping power tool accessories
For intricate curves and sensitive joints, you can rely on Tenyu Tools products to improve the performance of your power tools.
Tenyu Tools have TCT Saw Blades, Diamond Saw Blades, and TCT Circular Saw Blades to get the tasks done perfectly.
They are designed to prevent potential issues that can break the material or harm you during the process.
The blades are made to reduce your load and time spent cutting because they deliver better speed performance.
Company Business Advantage
Tenyu Tools have certifications and permits that give them the right to manufacture power tool accessories.
Their factories and business offices follow safety and health protocols to keep the workers well-protected.
They use personal protective suits and gears during the manufacturing process to prevent possible harm or injury.
Your convenience is important to Teny Tools so they make sure that power tool accessories are safe to use. All Tenyu Tools products passed the strict quality control to ensure ultimate performance.
Their extensive manufacturing lines work fast and efficiently to satisfy the highest standards that the market demands.
Tenyu Tools' power tools accessories are highly competitive in terms of quality, quantity, and pricing.
Related Products Mention
Aside from the main products which are power tool accessories manufacture, Tenyu Tools also manufacture Broken Screw Remover Tools, Damaged Screw Extractors, Porcelain, and Ceramic Tile Cutter, Automatic Chainsaw Sharpener, and more. So you can get a variety of power tool accessories faster from Tenyu Tools to meet your sales
Tenyu Tools aim to give you more exciting and useful tools for your industrial, commercial, and home tasks.
The global market for power tools is projected to grow more than $7 billion in the period of 2017-2021.
This is due to the increasing focus of people on DIY projects and the industry's requirement for better craftsmanship.
Tenyu Tools want to address the growing needs of accessories that modern and advanced power tools need for different applications.
Power tool accessories manufacturers are essential parts of electric-powered tools or machines. They improve the performance of the equipment and get the tasks done at a faster pace.
Technically, power tool accessories are removable and disposable parts of the tools. They are used in manufacturing, production, assembly, packaging, construction, and home projects.
They contribute a lot to the productivity of workers and produce quality outputs. The more powerful the tools, the faster and better outputs are produced.
There is a growing demand for power tools which significantly increases the need to provide high-quality and durable accessories.