Why Should You Choose Tenyu Tools' Step Drill Bits?
You can consider us as your one-stop shop in whatever type of step drill bit you need
You can order versatile step drill bits from us – no need to change for different applications!
You can get different step drill bit sizes from us here at Tenyu Tools Co., Ltd.
You can choose to customize the step drill bits depending on your need!
All the step drill bits you can order are easy-to-clean and maintain!
You'll never worry about the price of Tenyu Tools' step drill bits!
As an innovative company, you can suggest different composites for your drill bits
Your orders can and will arrive on time – that's a guarantee!
Being the top step drill bits manufacturer in the country, we'll never fail you!
Business Advantages of Working With Tenyu Tools of Step Drill Bit To Boom Your Market
An example of the highly durable stepped drill bit we're offering here at Tenyu Tools
Tenyu Tools' step drill bits is capable of drilling ten (10) different-sized holes at a time
All the holes that our step drill bits make and create are clean and neat
Our step drill bits will be able to create the holes more efficiently and effectively
You can achieve faster cutting, through advancements in our manufacturing processes
You can save a lot of money as our step drill bits are durable and longer-lasting
Purchasing our step drill bits won't leash you to these benefits and advantages – there actually are a lot more!
You'll find all of them out when you decide to work with us!
Tenyu Tools Co., Ltd. has been and is still the most trusted power tools and accessories manufacturer in China for more than a decade.
We are ISO certified – and our products and services are well-accepted in other regions of the world as well.
You can bank and count on our Research & Development (R&D) team to help you in the customization of your step drill bits!
Don't hesitate to give us a shout, should you need top-quality step drill bits.
Contact us and get a free estimate for your orders! Don't worry – we can give you free samples for your own observation and comparison!
Step Drill Bits Machine
Benefits and Features of Tenyu Tools' Step Drill Bits
Whether you need titanium coated step drill bits or cobalt step drill bits, Tenyu Tools Co., Ltd. will surely be able to accommodate!
One of the best things about Tenyu Tools' step drill bits is the fact that it's compatible with many different types and kinds of power drills and tools. For instance, you can use it with a ½" drill!
In fact, we have many business clients from all across the globe that resell and distribute our products.
Whether you're a hardware store, a general tool store, or if you just want to redistribute, Tenyu Tools is open for business!
Our step drill bits have been famous because of their durability and flexibility – you can choose our step drill bits if you want to save money, effort, and time in working on your projects!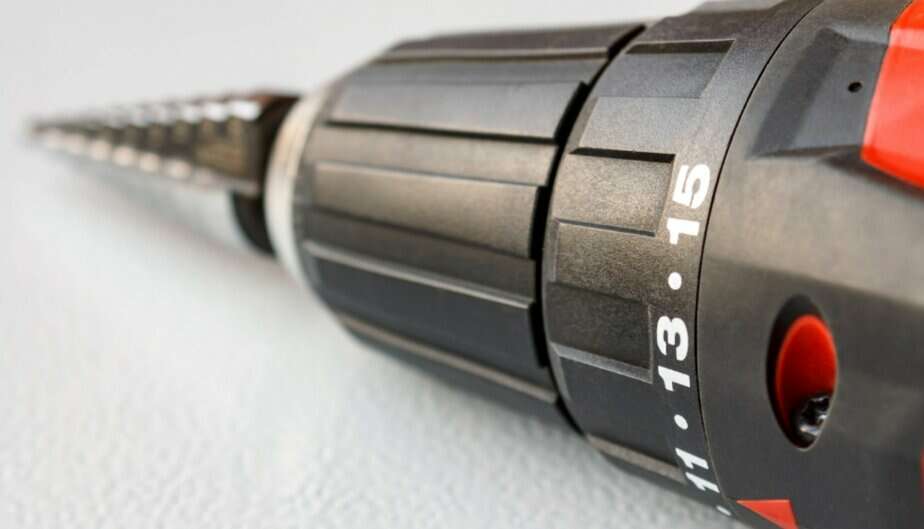 Applications of Tenyu Tools' Step Drill Bits
Even if your business doesn't need step drill bits, you can always approach us!
Step Drill Bit: one drill bit for all size holes
One Step Drill Bit can make multiple holes with different diameter.
You don't need to change the drill bits, step drill bits can help you save time and money.
A punch tool can help the step drill bits better drilling.
What can you use step drill bits for?
A step drill bit is also called a unit, and a single bit can be used to drill different sizes of holes thanks to its design, which is a stair-step profile with a conical shape. There are some larger-sized bits that have blunt tips and are used to enlarge holes.
Step Drill Bit – The All-Around FAQ Guide
If we were to compare the different types of bits, step drill bits would be the rarest.
Apart from their unusual shape, they're also used quite differently.
In this guide, we'll comprehensively discuss everything about stepped drill bits. Moreover, at the end of this post, you'll be an expert in determining which step drill bit you need for your project.

Understanding What a Step Drill Bit Is?
The term "stepped" means that the drill bit contains various levels.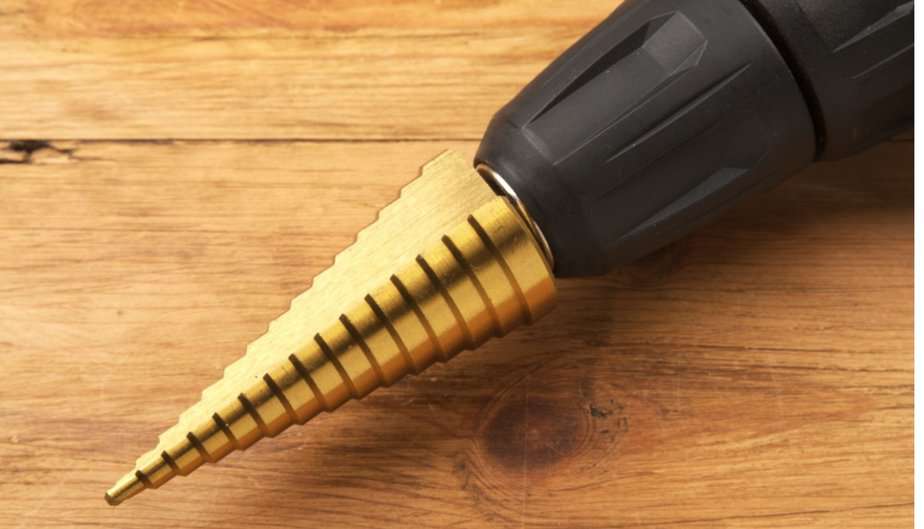 It appears to be roughly conical in shape, making them ideal for certain applications such as hole enlargement, deepening, etc.
You might find unibits or stepped drill bits to be peculiar in shape, as they do not look like your regular-shaped and sized drills.
Why is it Called "Step Drill Bit?"
The main reason why people call it step drill bits because of its shape and design.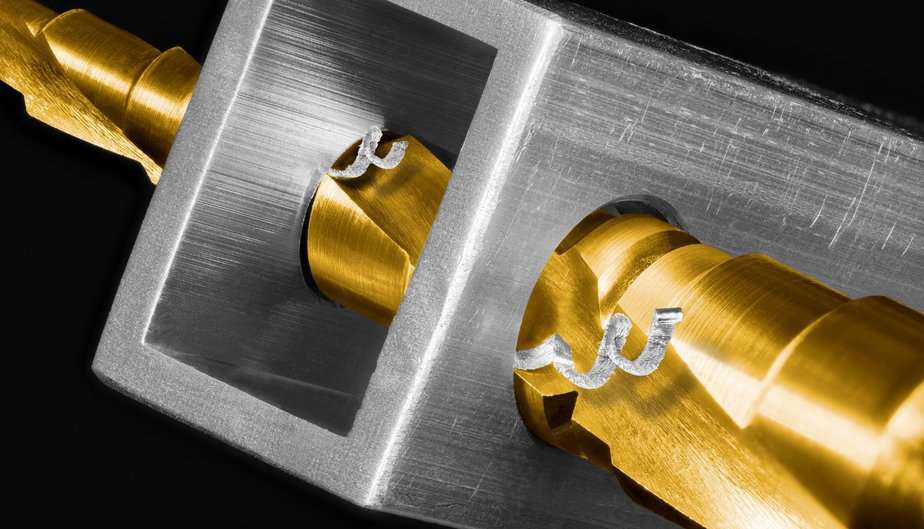 Because its size from the base level to the tip is different and is usually separated in different steps, it's dubbed as unibits or stepped drill bits.
Is Unibit the Same as a Step Drill Bit?
Yes, some manufacturers refer to it as unibits instead of step drill bits because of its rather uncommon, conical, stair shape.

So, don't be confused whenever you come across unibits, they're the same as stepped drill bits are the same!
Can You Use a Step Drill Bit On Wood?
Step drill bits are best used on hard materials such as steel and metal – specifically metal sheets.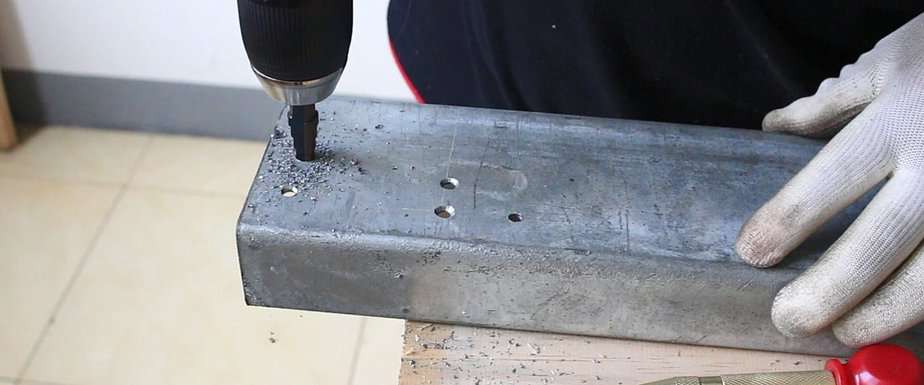 However, you can also successfully utilize step drill bits on soft materials like wood, particleboards, drywalls, plywood, etc.
To answer the question, yes, you can use step drill bits on wood with the consideration that you need to utilize the correct type of stepped drill bit for it.
Features of Step Drill Bits
What features do step drill bits have?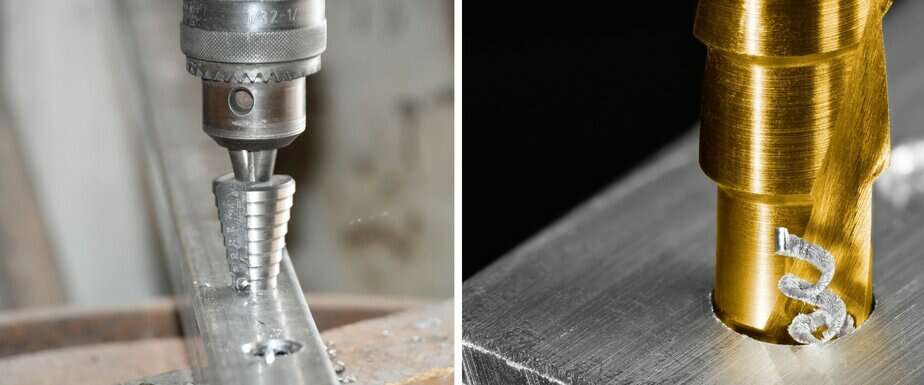 Here are the top features that make stepped drill bits the best and the most wanted type of drill bits:
They're multifunctional and versatile, you can use them for soft and hard materials
Unlike other types and kinds of drill bits, step drill bits last longer and are more durable
You can drill multiple holes at a time, thanks to the different steps and levels
Step drill bits are compatible with drill bits that are ½"
Those are just some of the most useful and the most sought after features and functionalities of step drill bits.
How Do You Use Step Drill Bits for Metal?
Even if metal sheets and steels are the most common material worked on by stepped drill bits, it would still be logical to know and figure out how to use them for it.
Titanium stepped drill bit mounted and attached to a power drill
To be able to use step drill bits, you can try the following:
Position the tip of the punch's center on the metal or steel you are going to drill
Create the mark by hitting the drill with a hammer or anything heavy, creating indentation
Position and secure the step drill bit into the chuck of the drill motor. It's advisable that you all do it accordingly so that it doesn't walk or move around when you're working on it.
Apply any type of cutting fluid to that mark to keep it cool and to avoid heating
Run the step drill bit through the metal using the power drill, all the while applying coolant or cooling fluids to keep it cool
Continue doing this until you run the stepped drill bit according to the size or the diameter of the hole you're looking to create
NOTE: If heat is showing, just apply and add fluids such as coolants to keep it cool.
Can You Use Step Drill Bits for Thick Steel and Metal Too?
Yes, you can utilize step drill bits to work or cut through thick pieces of metal or steel.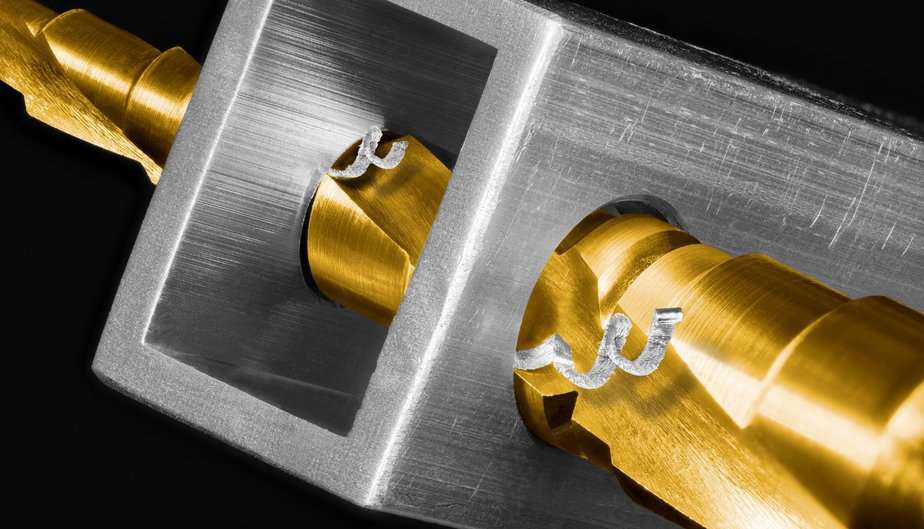 As a matter of fact, you can use a regular step drill bit to cut through metal that is 3/8 inches thick.
Should you have thicker metals or steels to work on, you can use specific and/or particular step drill bits.
Titanium vs. Cobalt Step Drill Bits
Cobalt and titanium step drill bits have a lot of things in common.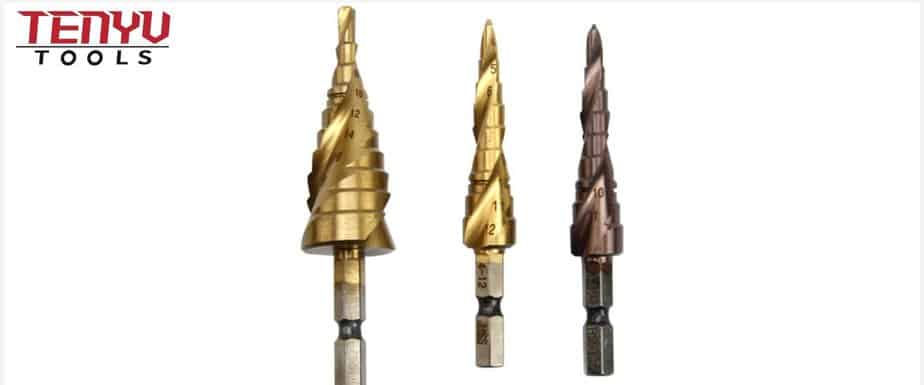 You can use them for both soft and hard materials, and they're excellent in drilling and in enlarging holes from workpieces and substrates.
But how do they differ? Apart from the composites they're made of, here are some of the other differences both of them have:
Composition and Coating
Cobalt step drill bits are made from a combination of cobalt and steel.
These drill bits rarely have coating, and thus, their term is just based off of what they're made of.
Titanium step drill bits, on the other hand, aren't really made out of titanium. The core of these step drill bits is steel; they're just coated with titanium – that's what makes them titanium step drill bits.
Temperature and Heat Resistance
When it comes to heat resistance, you'll never fail in using titanium step drill bits.
They can withstand temperatures of up to 815 degrees Celsius, or 1,500 degrees Fahrenheit. What's responsible for this is the titanium coating that they have.
Cobalt step drill bits can resist and function properly in temperatures of up to 593 degrees Celsius or about 1,100 degrees Fahrenheit.
Materials They Can Work On
Stepped cobalt drill bits are perfect to use in many materials, including cast iron, stainless steel, and other metals and steels that are abrasive.
While their use is perfect for these types of materials, you can also use them for soft materials, too – wood, among others. You just need to use them with caution.
Titanium stepped drill bits, on the other hand, are more suited to be used in harder types of wood, PVCs, plastic – and even a few types of metals including brass, aluminum, copper, etc.
Pricing
Stepped drill bits coated with titanium are a lot cheaper compared to cobalt stepped drill bits.
They're more affordable, but, it's always a precaution that their coating will begin to wear off when you start sharpening them.
Cobalt stepped drill bits, because of their, value, are more expensive. You can even purchase a wide range of cobalt grades such as M42-grade cobalt stepped drill bits, M35-grade cobalt step drill bits, and so on.
In conclusion, you'd want to purchase and to patronize cobalt step drill bits if you want and need highly durable and versatile stepped drill bits.
Titanium drill bits must be in your options if you're going to use it in high heat and high temperature applications.
Is it Possible to Sharpen a Step Drill Bit?
Yes, you can sharpen stepped drill bits, and it's actually what's recommended instead of buying new ones every single time they dull out.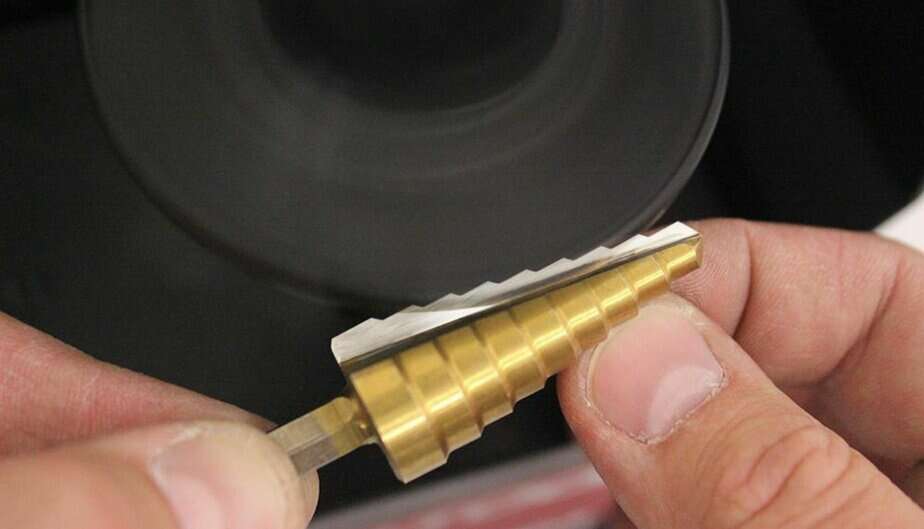 Here's how you can sharpen your step drill bit to maintain its effectiveness and overall efficiency:
Support the shank firmly with one hand. You can also use any type of tool to help you with it
At a 45-degree angle, position the tip of the drill bit to the grinding disc
Make the stepped drill bit touch the grinding wheel lightly
Try maintain the contact while you rotate the stepped drill bit clockwise
Most step drill bit manufacturers have their own unique contour; try following the specific contour of your stepped drill bit to maintain its shape
You can also use the same technique to sharpen and enhance the flutes of your stepped drill bits
Many manufacturers of these stepped drill bits don't release these types of information. While they care about the overall efficiency of your work, of course, their goal is to let you buy or purchase from them.
Nevertheless, that's how easy it is to sharpen a stepped drill bit!
How Many Steps Does a Step Drill Bit Size 1 Have?
Size 1 stepped drill bits are generalized to have a total of nine (9) steps, each with the according diameter.
Usually, the diameters of these steps from stepped drill bits range from 6.0 and 20.0 mm in diameter.
The series of steps are carefully weighed and calculated, giving the specific use needed.
Are There Step Drill Bits That Have More Than 9 Steps?
Yes, step drill bit factories procure and produce hundreds, if not thousands of step drill bits on a day-to-day basis.
A stepped drill bit that has 12 steps in total
Therefore, they can't just be limited to create and manufacture size 1 stepped drill bits. There are bits that have 10 steps – even 12 steps!
On the other end of the road, there also are stepped drill bits that only have 6 steps – you get the point.
Applications of Different Step Drill Bit Sizes
Different stepped drill bits have varying uses, and they're not only for the purpose of drilling.
You can use specific-type stepped drill bits also to:
Enlarge already-made holes
Drill through metal sheets and steels
Cutting or boring holes through thermoplastics
Deburring
And many more
Can You Purchase Wholesale Step Drill Bits?
Yes, purchasing stepped drill bits in bulk or in wholesale is better.
Other than the discounted rates you can get from purchasing in bulk, you can also save a lot of time and effort should you need extra supplies and stocks.
In addition, you can take this as an advantage for you and for your business!
If you're going to purchase stepped drill bits for your company, try considering purchasing in bulk rather than in retail.
What Makes a Good Step Drill Bit Factory?
There are a lot of scattered stepped drill bit factories in the world; with that option, it's going to be difficult and challenging for you to choose the best manufacturer for the job.
Here are a couple of the things you can take note of in selecting the step drill bit factory or manufacturer you can trust and work with:
They rarely or don't waste material at all – all materials are considered and observed is recycling is an option
Their factories are clean and are maintained on a daily basis to rid off of dirt or any type of obstruction
They quantify and measure everything – from the smallest of raw ingredients to finished products and packages that are going to be delivered
They hold appropriate training sessions to improve the workforce they have and those that are about to come
All equipment is cared for and are maintained on a regular basis
These are just a few of the most important points you can consider before you finally choose the step drill bit manufacturer to work with.
But where can you find that kind of manufacturer?
Here in China, no other step drill bit supplier is trusted but us here at Tenyu Tools Co., Ltd. We've been the fastest-growing, and the best-stepped drill bit manufacturer in the country.
We're so sought after that we've accommodated the needs of over 990 clients worldwide! Our stepped drill bits are banked and relied on, no matter what industry and what business you're in!
Tenyu Tools Co., As Your Step Drill Bit Manufacturer?
In your journey of finding the best-stepped drill bit supplier, you will come across many kinds of manufacturers.
You'll find stepped drill bit factories that are unmaintained, unclean, and filled with a lot of errors.
That's one of the main reasons why it is imperative to look at and check the factories and the manufacturing plants of companies before saying yes.
Here with us at Tenyu Tools, you will never have any doubts on the qualities and the effectiveness we have.
Tenyu Tools Co., Ltd. is ISO, CE, and SGS certified
We have a compliant Research & Development (R&D) Team to help you with your specific needs
We are an email away from sending you a free estimate of the orders and the products you need
Tenyu Tools Co., Ltd. is a globally-known and renowned corporation, qualified to manufacture and distribute stepped drill bits and other power tools and accessories
We have an online workshop and showroom you can view to assess the quality of our products and services
We Have Lightning-Speed Delivery
Wherever you are, we can guarantee that we'll be able to deliver all of your products in just two (2) to three (3) weeks.
We are always open for business even if you are a distributor, a merchandiser – even a retailer!
Contact us now and get the stepped drill bits you need at the best and the most competitive rates!