Tenyu Tools' Aluminum Cutting Blades – The Best in the Market
You'll be able to cut many materials like copper, aluminum, iron, etc!
You can expect Tenyu Tools' aluminum cutters to last longer than what you're using now
Your projects will be high quality – our aluminum cutting blades have non-stick coating!
You can order a minimum of only 100 pieces!
If you have a specific design you want manufactured, Tenyu Tools can accommodate!
Your aluminum cutters can have their hook angles adjusted depending on your request!
You can also choose from a wide variety of sizes of our aluminum cutting blades!
Your orders can be shipped via air or sea! Its packaging is airtight!
Why Trust Tenyu Tools for Your Aluminum Cutting Blades?
Tenyu Tools Co., Ltd. is a licensed and a certified aluminum cutting blade supplier, possessing a wide array of licenses and certifications.
We've been trusted by over 900 businesses and clients worldwide, supplying them with the aluminum cutting blades they need.
Over time, our Research & Development (R&D) team has improved, promising the exact dimensions and specifications of the aluminum cutters you need!
From the material, the manufacturing process, to the add-ons and the extensions – Tenyu Tools Co., Ltd. will inculcate everything!
Get the Best Aluminum Cutting Blades With Tenyu Tools Now!
Contact us now and get the aluminum cutters you need at the most valued and the most competitive prices!
Send us a quick email to get the free estimate of the orders you require.
We promise to respond to your queries within twelve (12) hours from the time of acknowledgement!
Tenyu Tools Co., Ltd. values your business like you value it – work with the top aluminum cutting blade manufacturer in the whole of China!
Tenyu Tools Co., Ltd. has been the most prominent aluminum cutting blade manufacturer in China for more than 10 years.
All our aluminum cutters' teeth are made and finished with tungsten carbide to ensure maximum effectiveness and efficiency.
You can use Tenyu Tools' aluminum cutting blades to work on wood, mild steel, plastics, timber, and many other materials!
A sample of our aluminum saw cutting blades
Applications of Our Aluminum Cutters
Tenyu Tools Co., Ltd – being the best aluminum cutting blade manufacturer in China – can provide all the aluminum cutters you need!
The construction industry, one of the sectors that benefit from aluminum cutters the most
Whether you're in the structural or the construction industry – or if you plan on retailing or distributing our products, you can trust us!
Our business is open to both business-to-business (B2B) and business-to-consumer (B2C) transactions!
Let Tenyu Tools Co., Ltd. be the answer to whatever your business needs are!
Manufacturing Machine for Aluminum Cutting Blade
Aluminum Cutting Blade Using
Aluminum Cutting Blade can cut fast in aluminum, copper and so on with long lifetime, TENYU TOOLS!
Our aluminum cutting blade made of Tungsten Carbide can make smoother and faster cutting.
Features and Benefits of Our Aluminum Cutting Blades
Some of the most notable features of our aluminum cutting blades include:

Versatility and flexibility in workpiece and material
Triple-Chip Grind (TCG), which delivers maximum performance and finishes
The fully-gardened steel blade body
Can be used with radial arm saws, table saws, miter saws, etc.
Made from high-frequency welding procedure

Get more benefits and advantages by choosing Tenyu Tools' aluminum cutting blades – see for yourself!
Aluminum Cutting Blade – The Full FAQ Guide
The knowledge of business when it comes to cutting blades is limited; more often than not, they're not aware that there's such a thing as an aluminum cutting blade.
In case this is your first time hearing it, too – don't fret, we got you!
Today, we'll be discussing aluminum cutting blades like you've never read or heard of it before. When you finish the guide, you'll be an expert when it comes to aluminum cutting blades.
But wait, there's more! We also have bonus information for you; we'll teach you how you can source out for the best aluminum cutting blade manufacturer in the market.
It's a specialized type of cutting blade manufactured for the main purpose of cutting aluminum.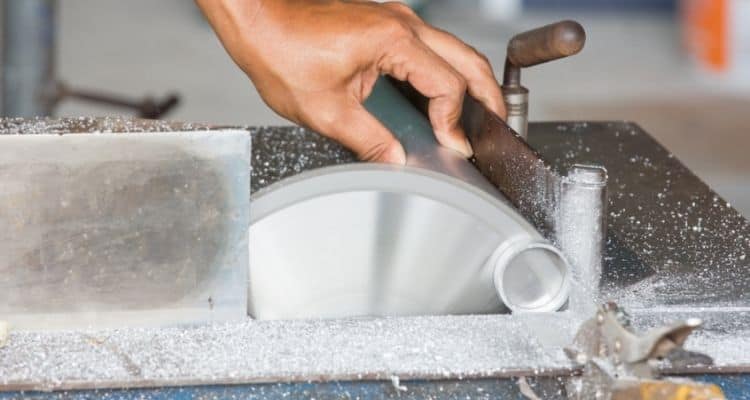 Akin to other types of cutting blades, aluminum cutting blades vary in size, shape, form, and design.
But are they limited to cutting aluminum only?
Apart from aluminum, you can use an aluminum cutting blade to cut and work on:
Hardened Steel
Copper
Cobalt
Soft and Hardwood
Nickel
Ceramics
Gold
Silver
Platinum
Cast Iron
And Many More!
Aluminum cutters are versatile tools you can use to work on a wide variety of projects.
You're not just limited to cutting aluminum with it, altogether!
Which Countries Make the Best Aluminum Cutters?
The market is filled with world-renowned brands and aluminum cutting blade manufacturers.
You'll be able to find a heap of manufacturers in Canada, the United States, India, Thailand, China, and so on.
Out of all those options, China remains to be at the top of the manufacturing game.
Chinese aluminum cutting blade manufacturers are so famous that they're the go-to manufacturers of foreign manufacturing companies.
That brings us to the next question, which is…
Can You Trust Chinese Aluminum Cutting Blade Manufacturers?
Whenever "Chinese" and "Manufacturing" go together, the expectation of people includes "low quality but cheap price," "fast material deterioration," "fake and counterfeits," and so on.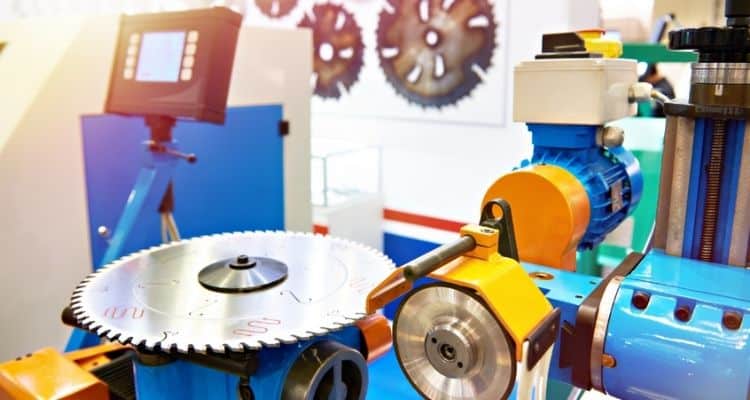 When in reality, that's not how Chinese manufacturers are.
As a matter of fact, the Chinese are the "bread and butter" of manufacturing. Experts and veterans in the manufacturing industry know that.
You trusting Chinese aluminum cutting blade manufacturers is an understatement; you can bank on them if you want high-quality products and services at a cheap and considerate price!
Who are the Top Chinese Aluminum Cutting Blade Suppliers?
They're not as famous as DeWALT, and brands of the like. But, they can assure you that the quality is never compromised.
The top Chinese aluminum cutter manufacturers are:
Danyang Tenyu Tools Co., Ltd.
Danyang ErgasterTools Co., Ltd.
Danyang YuzeTools Co., Ltd.
These manufacturers are part of the golden era of aluminum cutting blade manufacturers.
They have the largest and the most spacious factories and plants that are capable of handling thousands of orders per day.
Can You Order Aluminum Cutting Blades From China If You're Overseas?
Many new businesses ask this question – and yes, you can easily order and/or purchase aluminum cutting blades from a Chinese supplier.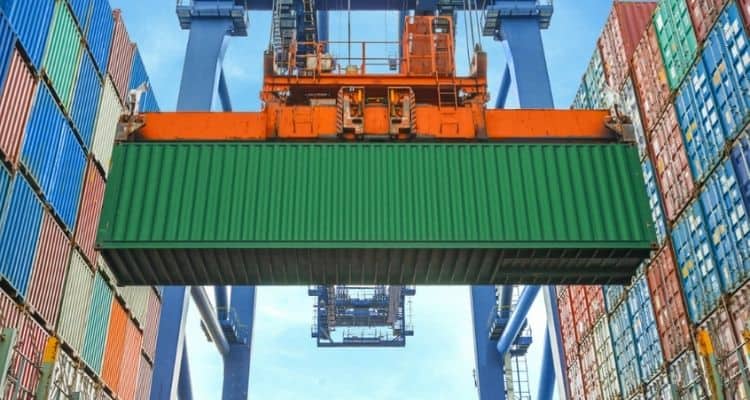 It's just like how you'd order from a foreign country; they'd have the same documentary requirements, the same procedure, and the same mode of transportation (sea and air).
The first step is for you to choose the aluminum cutting blade manufacturer to go with, and it'll be an easy trip from there.  
What Types of Aluminum Cutters Blade Can You Import From China?
Chinese aluminum cutting blade manufacturers are skilled enough to produce and manufacture a wide array of aluminum cutting blades for your business needs.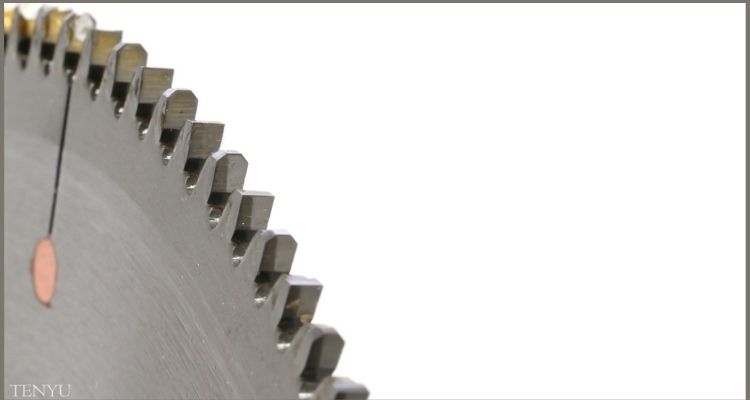 Whether you need a 32-teeth circular saw blade, a 16-teeth, corrugated aluminum cutter – even a 50-teeth aluminum saw cutting blades, you will always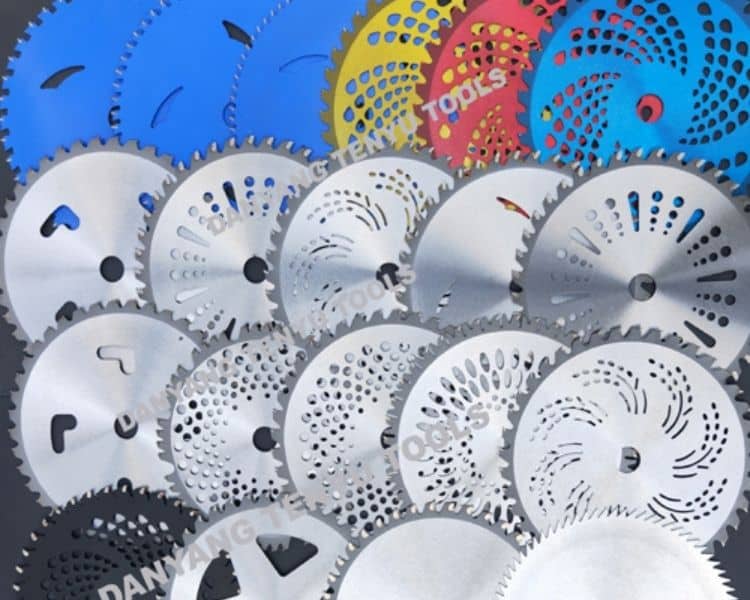 How Do I Choose the Right Aluminum Cutting Blade?
Due to the unrelenting supply of aluminum saw cutters, businesses and manufacturers find it difficult to source out.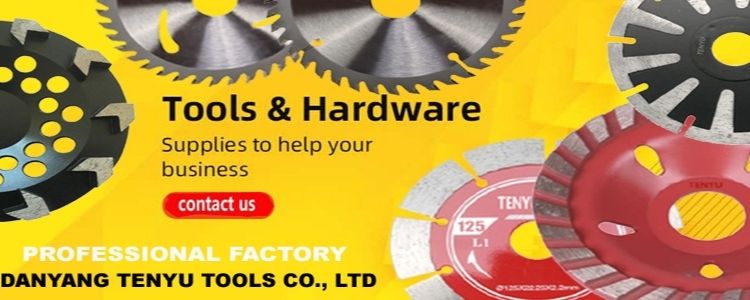 The multifunctionality of aluminum cutting blades makes it harder and more complicated to choose.
So, the following are the things you need to know to get the best aluminum cutting blade for your project:
Material You'll Work On
While aluminum cutting blades are excellent for a wide variety of materials and workpieces, there are aluminum saw cutters that have different variants, making them more effective for a specific set of materials.
By knowing the specific workpiece or material you'll work on, you will be able to narrow your choices down.
Teeth Count
If you know the material you'll be working on, the next step is to determine what type of finish you want.
Do you want an aluminum cutting blade that can finish the job quickly and swiftly? Do you want a saw cutter that can create a smoother and more glamorous touch?
Take note that the fewer the teeth of an aluminum saw cutting blade, the faster the cut will be. More teeth means that the finish will be smoother and finer.
Kerf Width
The "kerf" of an aluminum cutting blade is the width of the cut that your blade will perform.
Aluminum saw cutters that have thin kerfs remove around 3/32" of material, regardless of what type of material it is. Full kerf aluminum saw cutters, on the other hand remove 1/8" of material.
What are the Shipping Methods of Chinese Aluminum Cutting Blade Suppliers?
All Chinese suppliers have two (2) options in shipping and in delivering the orders and products you need (1) Sea Freight & (2) Air Freight.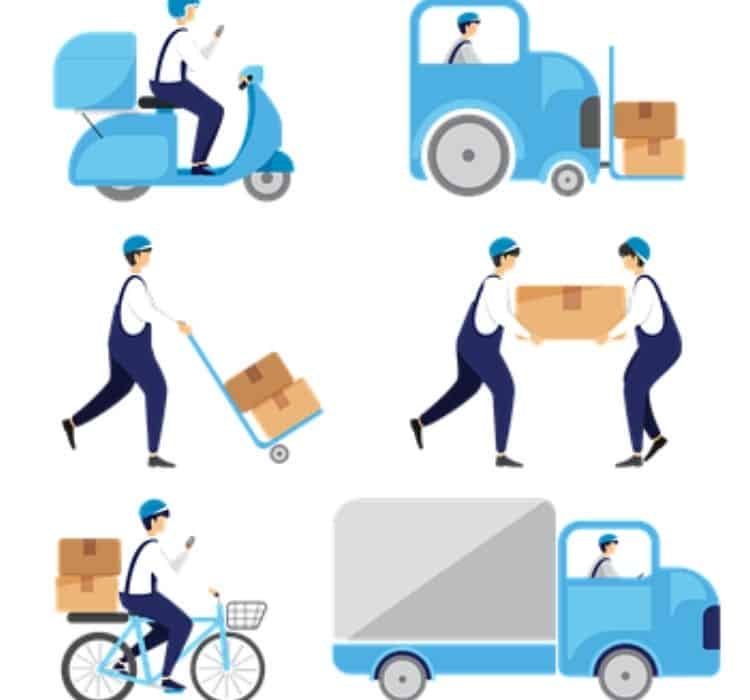 Sea Freight
Sea freight is known to be the most complex shipping method available.
It'll be put in a container load as sea freight is carried out in containers. Since it will travel by ship, you can expect that it'll take long and that it might travel to other destinations before it gets to yours (if you're far).
Air Freight
Air freight, on the other hand, is faster than sea freight; but it holds more requirements.
For instance, if the products you've ordered isn't allowed on a plane, then there shall be more verification procedures.
If you're not familiar with all of these – especially if it's your first time – don't worry! The aluminum cutting blade supplier you'll work with will assist you!
Where Can You Find Cheap Aluminum Cutting Blades?
Finding cheap and good deals in the market is good – but it's not always the best choice.
Remember, cheap products, especially those that are too good to be true, might not give out the performance you're expecting or you're looking for.
However, if you're determined to look for cheap aluminum cutting blades, there are a lot of stocks in e-commerce websites such as Amazon, eBay, and the like.
Chinese aluminum cutting blades are cheap, yes; but, they wouldn't be as cheap as you think. The cheapest it can go would be about 40 to 50% cheaper than the price when you purchase it in foreign countries (from American and European suppliers).
So, if you're looking for low-end, low-quality, cheap aluminum saw cutters, you'll find a lot in the market.
NOTE: Just don't expect that it will last as long as the original ones.
But, how long do they last?
This is a question that many people ask because it's so abstract – it doesn't really have an answer.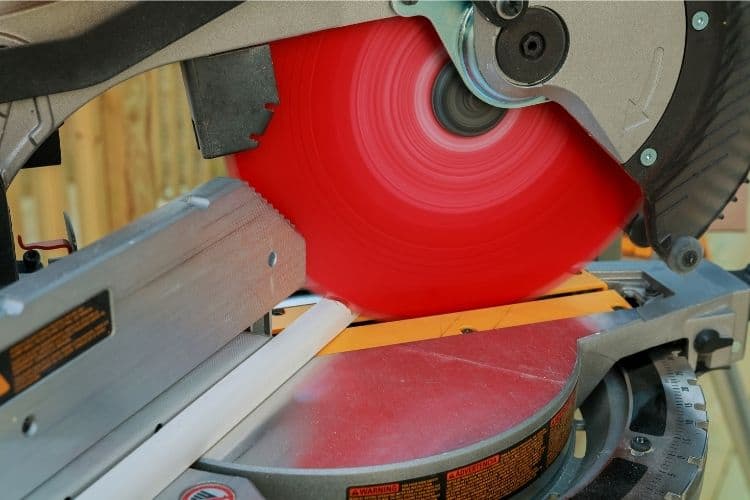 There's not a specific timeline on when aluminum cutting blades should last. Some say they last for more than 2 years, while others say they just last months.
We guess that that'll depend on the quality of the blade.
Generally, though, it can endure anywhere about 900 to 1,200 cuts before the time it needs to be re-sharpened again.
High-quality aluminum saw cutters can be sharpened between 40 to 50 times. Low-quality ones, though, might not hold the same performance as it was when you first bought it.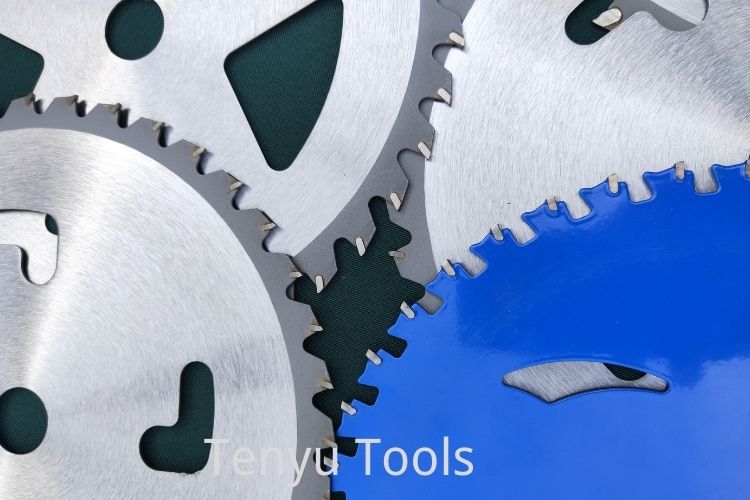 Are Cheap Aluminum Cutting Blades Worth It?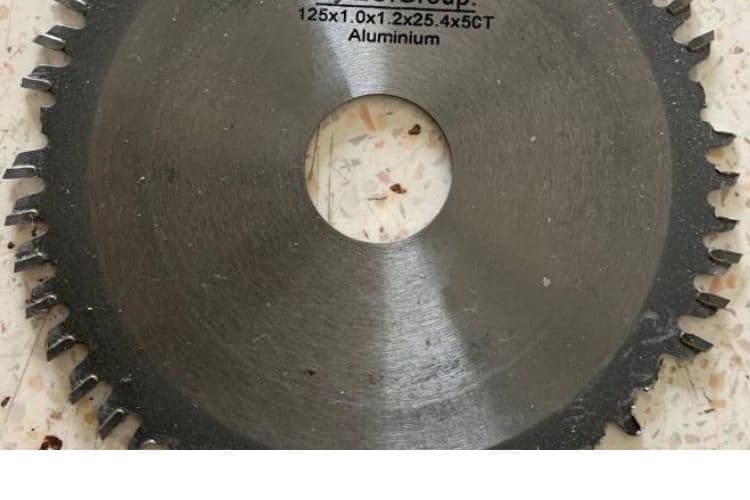 The straight and quick answer is no – going for aluminum cutting blades that are cheaper than the regular rate is not, never worth it.
Going cheap and going for a Chinese aluminum cutting blade supplier are two (2) different things, Chinese aluminum cutting blades aren't always cheap.
To put it in a better sense, Chinese aluminum cutting blades are affordable and considerate.
How Much Are Aluminum Cutting Blades?
The prices and rates of aluminum saw cutters vary from one manufacturer to another.
In addition to that, their features and functionalities also play a huge role in their price. The general price of an aluminum cutting blade falls between $10 to $45 per piece.
However, if you purchase aluminum cutting blades wholesale or in bulk, you'll absolutely get a better deal.
There are some blades and saws that go as high as $75 to $100 per piece, but that's their retail price.
The best thing to do to find out how much a manufacturer prices their blades is to contact them directly.
Which Aluminum Cutting Blade Suppliers Can You Trust?
There are a ton of aluminum cutting blade manufacturers in the market that are trustworthy.
The question is, out of all the options you have, which one is worth it to work with? There are brands and companies that are famous just by their names; brands such as DeWALT, Bosch, Valeo, Mac Tools, and so on.
You can trust them all right, but the prices and rates might not be that appealing.
Should you want to work with a trustworthy aluminum cutting blade manufacturing company that offers tremendously considerate rates and prices, going with a Chinese supplier is your best shot.
Who is the Top Aluminum Cutter Manufacturer in China?
Here in China, the best and the most trusted manufacturer of aluminum saw cutting blade is none other than us at Tenyu Tools Co., Ltd.
For more than a decade, we have been supplying all our clients with the best and the highest quality aluminum saw blade cutters they need for their business.
We offer a wide range of aluminum saw cutting blades, depending on your needs!
Can Tenyu Tools Manufacture Custom Aluminum Cutting Blades?
Yes, Tenyu Tools Co., Ltd. is equipped with a skilled and a reliable Research & Development (R&D) department you can bank and count on for customizing and specifying the aluminum saw cutters you need.
All you have to do is to send us a sketch and a description of how you want your cutting blade to look like!
Our team of highly-qualified, skilled, and fully-equipped engineers and experienced smiths will create the exact and the specific aluminum cutting blade you desire!
Why Should You Choose Tenyu Tools Co., Ltd. As Your Aluminum Cutting Blade Manufacturer?
Tenyu Tools Co., Ltd. has always been and is the most relied on and the most trusted aluminum cutting blade supplier because of a few reasons:
You can get a free sample of the aluminum saw cutter you need before you purchase it
The turnaround time for all products you order is within 2 to 3 weeks
All our materials and our procedures are carefully tested and assessed
Apart from production and manufacturing, we also offer repair and re-enhancement
We have our partner freight companies that assist us in delivering and in shipping goods you order
Unlike other companies, our MoQ is only at 100 pcs!
We have a dedicated customer support department that will cater to all your questions and queries
Never worry about where you can get high-quality aluminum saw cutting blades anymore!
With Tenyu Tools Co., Ltd., you can expect more than what you're expecting! We've been in the industry for a long time; that enabled us to know about all the ins and outs of the power tools and accessories industry.
Contact us and get a free estimate of the aluminum cutting blades you need!
Other than aluminum cutter saws, you can also trust us if you need other power tools and accessories!
Work with us and get your products at a considerate and affordable rate! We respond to all our clients' queries within a 12-hour timeframe from the time of acknowledgement or confirmation.