Why Tenyu Tools' SDS Drill Bits Are the Ones You Need
You can use our SDS drill bits on a wide variety of materials – even reinforced concrete!
Whether you need a single SDS drill bit, or an SDS drill bit set, we can help you!
You can choose from our different sand-blast finished SDS drill bits
Your orders would all be made out of tungsten carbide
You'll sure get SDS drill bits that are heat treated – guaranteeing strength & durability
You wouldn't have a problem with packaging – it'll be contained in a metal box
If you need customized SDS drill bits – you can trust and bank on us!
You'll never have a shortage of options if you choose our SDS drill bits!
Tenyu Tools as Your SDS Drill Bits Supplier
With Tenyu Tools' SDS drill bits, you wouldn't have to worry or think about quality.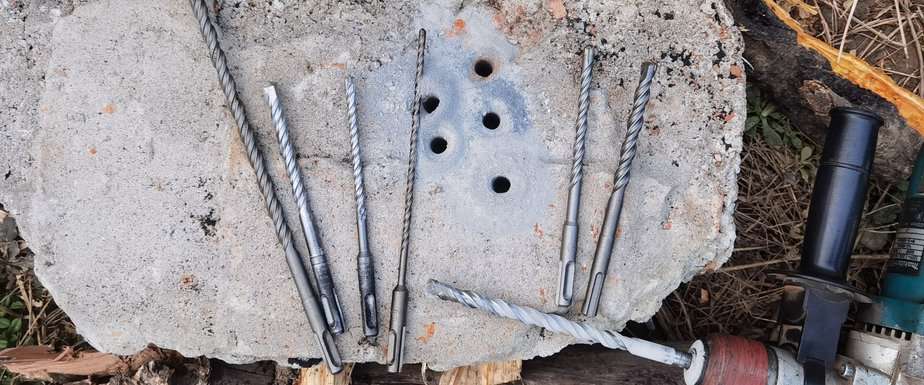 Tenyu Tools Co., Ltd. has been the go-to SDS drill bit manufacturer in China for more than a decade. We have been trusted and relied on by over 990+ businesses globally.
All our SDS drill bits are suited for SDS hammer drills, and they're compatible with a wide array of power tools!
You can get SDS drill bits specific for stone and marble, for concrete, reinforced concrete, hard stone, marble wall – and many more!
Traits and Advantages of Our SDS Drill Bits

Our SDS drill bits are all finished to prevent premature wear
You can choose from a U flute, an S4 flute, an L flute, or an R flute for your SDS drills
We have SDS drill bits that have tungsten carbide as the tip of the material
All the SDS drill bits that we have here at Tenyu Tools Co., Ltd. are long lasting
You will save money, time, and effort!
Applications of Our SDS Drill Bits
The SDS drill bits we have here at Tenyu Tools are flexible and versatile
You will never fail in choosing our SDS drill bits – you can use it for a wide array of applications, including:
Construction and Structural Industry
Shipyard and Shipbuilding Industry
Chemical and Petrochemical Industry
Stoneworking and Masonry Sectors
And Many More!
These aren't just the industries that need SDS drill bits – there are a lot more!
But, in the event that your business isn't actually inclined or related to these sectors, you can still do and perform business with us!
We are open to all kinds of businesses and opportunities – you can resale, rebrand, merchandise, and distribute our SDS drill bits!
990+ businesses worldwide have trusted us and our ways. In fact, the vast majority of those still bank on us for the SDS drill bits they need!
Whether you're in Asia, Europe – or wherever you may be in the world, we're just an email or a call away!
Reach out to us and get the best and the highest quality of SDS drill bits you can find in the market! Never overpay for SDS drill bits and SDS drill bit sets ever again!
SDS Drill Bits
SDS Drill Bit Using
SDS Drill Bit can drill in the reinforced concrete with no problem.
We provide single sds drill bit and sds drill bit set.
Our SDS Drill Bits are suitable for SDS hammer drill!
SDS Drill Bits – The Complete FAQ Guide
The vast and the wide effectiveness of SDS drill bits made it the most popular choice among the many types of drill bits in the market.
From drilling through thick slabs of hardwood, maple, plastics, and PVCs – to metal, bricks, concrete, stones, and asphalts with little-to-no efforts, it would really be something you'll want to have in you arsenal.
For today's guide, we'll give you every little detail there is to SDS drill bits. If you're a beginner and you want to learn more about them – you're just at the right page! If you're an expert and you have questions and inquiries about them in a technical sense, we'll also give you a treat!
What Does SDS Mean on a Drill Bit?
You may have encountered this term multiple times, and yet, you might not be too familiar with it.

At the shaft, you'll see indentation or space – that's what SDS means
To end the confusion, SDS, simply is an abbreviation of the term "Slotted Drive System." It's kind of an improvement or a modification in the shaft of the drill bit to give it the space it needs for the forward thrusting of the drill bit.
So, don't be confused. It's not an entirely different type of tool – it's an added feature to develop and to improve the functionality of a drill bit.
What is an SDS Drill Bit Set?
Obviously, we know that an SDS drill bit set is a set of SDS drill bits that you can purchase.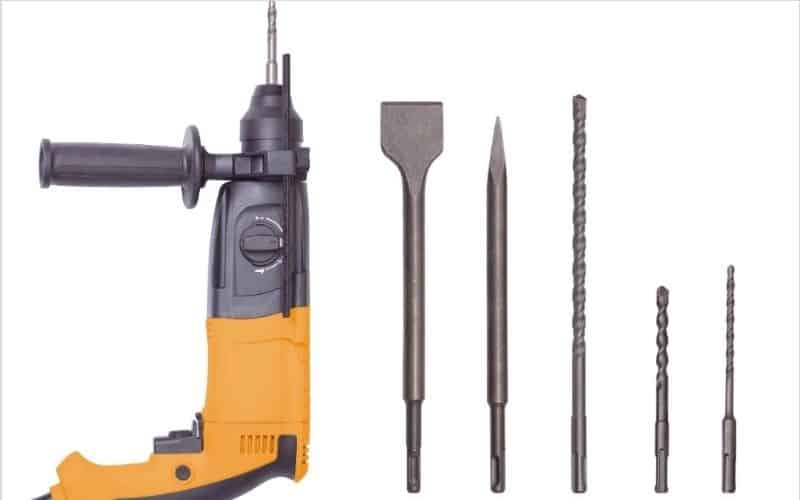 An SDS drill bit set comprised of different types of SDS drill bits
The benefit of purchasing in sets is to allow you to have room for adjustments in case you're not sure of the exact measurements of your chuck.
While SDS drill bits are usually universal, there are a few select drill drives that aren't fully compatible with some.
That's why purchasing an SDS drill bit set will help you escape the problem of non-fitting, loose drill bits.
Does an SDS Drill Bit Fit in a Normal Chuck?
Yes, you can use an SDS drill bit on a normal drill – it'll fit on a regular chuck.
An image of a regular/normal drill chuck
If you're worried about it slipping, do not! It doesn't and it would not slip. Should you notice any type of loose connection, it's just because of the hammering capability of your drill drive.
All you have to do is to ensure that everything is lined up appropriately; that everything is straightened out
However, it's worth noting that while an SDS drill bit would fit a normal chuck, a regular drill bit might not be compatible with an SDS chuck. So, don't think that they're interchangeable, because they're not.
Only SDS and SDS Plus drill bits are eligible to be used on regular drill drives, not the other way around.
SDS Drill Bit vs. SDS Plus Drill Bits
Have you ever encountered the SDS Plus term? Did you think about what it actually meant? Or you just thought it's another level of a slotted drive system/shaft (SDS)?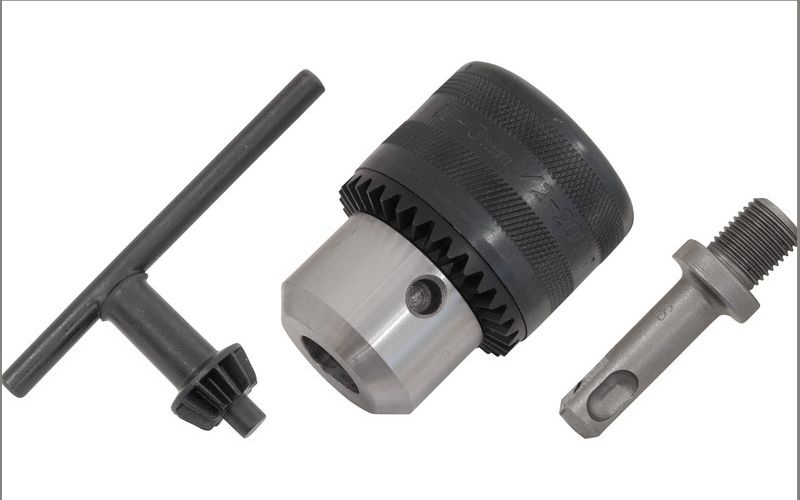 An SDS Plus drill bit being used to cut through thick pieces of wood
While SDS drill bits and SDS Plus drill bits are marketed separately, they actually don't have aa ton of differences between them.
SDS Drill Bits
SDS drill bits are the drill bits that are normally manufactured for concrete, as well as other types of masonry work.
While it's advancement, it's considered a common tool. What makes it special, though, is that the end of the shank of an SDS drill bit is tailored and is compatible with hammer drills and other types of power drill drives as well.
SDS Plus Drill Bits
SDS Plus drill bits, in its simplest terms, are the improved and enhanced SDS drill bits.
They're an improvement – or an overall development of the SDS drill bits, however, SDS Plus bits are compatible with the machines where SDS drill bits function.
More so, SDS Plus drill bits are more famous and are more common. Because of their average length and size (within 4 mm to 30 mm), you can use them as they are flexible and easy-to-source or find.
Furthermore, an SDS Plus drill bit usually has more or less four (4) splines found in the shank.
What is an SDS Drill Bit Adapter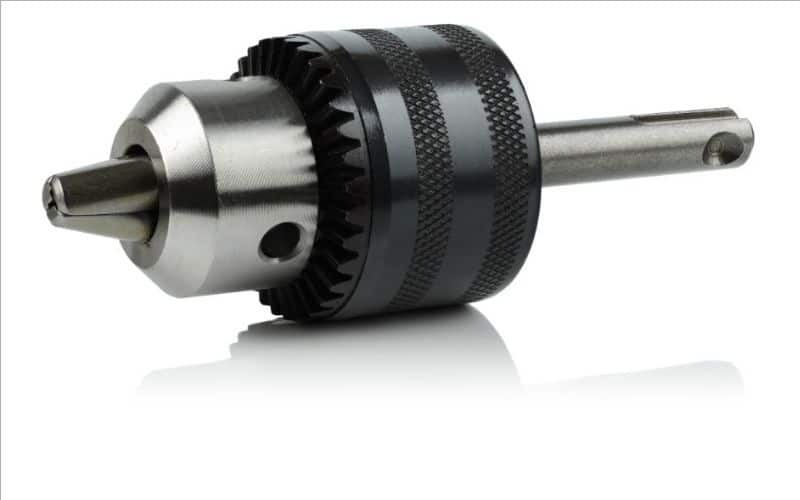 It's an adapter or a type of tool that is added onto a chuck for the drill bit to be compatible with the power drill drive.
An example of an SDS drill bit adapter
There are a ton of SDS and SDS Plus adapters out in the market. There are even some that can help you rock even the toughest and the most durable of rocks, stones, and concrete!
SDS Drill Bits Sizes
If you are trying to find out exact sizes of SDS drill bits – say, you're looking at it imagining your power drill – there wouldn't be a specific answer to that.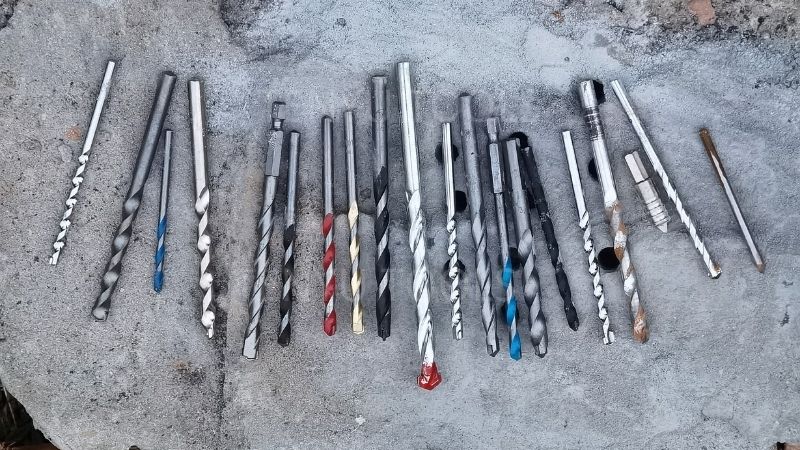 The most common and the most customary SDS drill bit sizes
What you'll be able to find are approximations of the sizes of each SDS type.
For instance, an SDS drill bit is usually 10 mm in diameter on average. But, the common range you can purchase it on is in between 6 mm to 35 mm.
Now, everything that goes beyond 35 mm is already treated and considered as SDS Max drill bits (heavy duty drill bits).
Can You Sharpen an SDS Drill Bit?
If you come to think of it, the points, spurs, and the cutting edges of SDS drill bits and regular drill bits aren't different.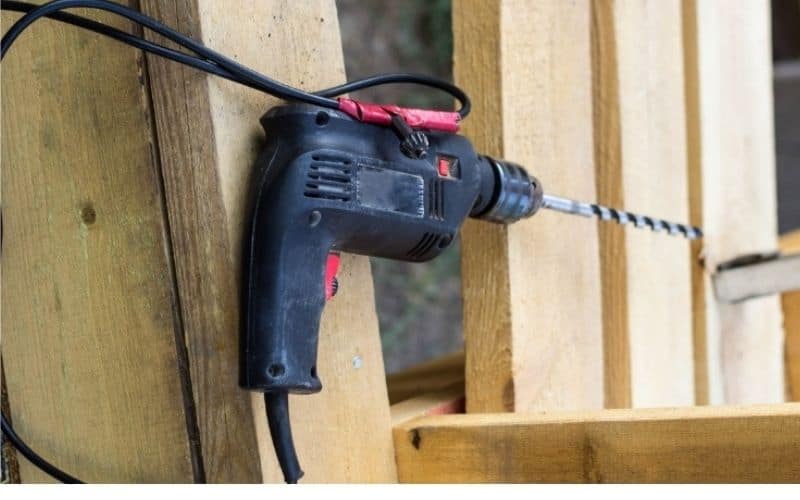 Here's an image of how to properly sharpen an SDS drill bit using a grinding disc
When we refer to a drill bit as "SDS," we talk about the shank having indentations and cuts. This is for the chuck to have more room, allowing the drill bit to move.
That being said, you should already know the answer.
For the benefit of those who are beginners in the drill bits and power tools industry, yes, most, if not all drill bits are capable of being sharpened.
How Can You Properly Maintain an SDS Drill Bit?
Caring and maintaining your SDS drill bits aren't too different from how you would care for a regular drill bit.
After usage, place all of the drill bits you've used at a separate container/box; clean them first
By following these directives, you can expect your SDS drill bits to last longer than how you expect them to.
Clean Every After Use
Most people just leave their drill bits like how they are even after they used it. This, by far, is the worst thing you could do to your drill bit.
What you need to do is to make sure that you clean them every time you use it so that when you store it, you don't have to think about cleaning it off on your next use.
Try on Oils and Other Lubricants (After Wiping)
After wiping it clean off of dust, debris, dirt, or the material you've cut – try and apply on lubricants, oils, and other types of smooth material (machine oil) to prevent rusting and oxidation.
Use a Toothbrush as a Scrub
If you see debris or other substances stuck on the spurs of your drill bits and you're not able to get rid of them by just blowing onto them, use a clean, dry, and a sturdy toothbrush and gently scrub them out.
Leaving those onto the spaces of your drill bit can cause it to harden – making it more difficult to remove before you use the bit again.
Store Your Bits in a Cool, Dry Place
Do you have the habit of just throwing them to your toolbox after you use them?
To lengthen and to make their lives longer, properly store them by putting them back to the plastic from where you got them. If there's a box, it'll be even better!
Avoid leaving them mounted or attached to your drill because it's dangerous.
These are just some of the textbook and the most customary ways of cleaning and maintaining your SDS drill bits.
If you want to come up with your own methods and processes, you can do so! Just make sure that it'll be for the betterment of your drills and your drill bits!
Why Should You Choose SDS Drill Bits Over Other Types of Bits For Concrete?
As we now know, SDS drill bits have this groove at the shank-part, which snaps into the chuck of the drill, paving the way to make it stronger, more durable, and more secure.
This is what allows the sliding of the drill bit forward and backward, or more known to be the "hammering" action that allows the bit to go and cut through concrete without cracking or misalignment.
Who is the Best SDS Drill Bit Manufacturer to Work With?
You would find a lot of SDS drill bit manufacturers and suppliers in the world, but if you want to get the best and the highest quality – don't hesitate to work wit ha Chinese manufacturer.
Chinese manufacturers are true-to-their-word, offering countless business opportunities for all companies globally.
Here in China, Tenyu Tools Co., Ltd. has been named and deemed as the best and the most trusted.
Apart from our SDS drill bits, we also offer other sets of products, too, such as hole saws, regular drill bits, circular saws, diamond cutters, and many more!
So, if you're slowly loving what you're reading, how do you actually import SDS drill bits from China?
How Do You Import SDS Drill Bits From China?
Purchasing them yourself might get you in trouble. For one, commercial airplanes with passengers wouldn't allow you to bring such things into an airplane.
So, how exactly can you order and import these materials from China to your country?
Here's a quick overview of how you can easily and successfully buy them from China.
Choose the Manufacturer
The first step is to choose the SDS drill bit manufacturer to work with.
If you choose us here at Tenyu Tools Co., Ltd., that'd be the best decision you've made.
Prepare all the Needed Documents
To qualify for importation, you need a handful of documents. Some manufacturers would guide and help you – while there are those that would go out of their way to prepare them for you!
And Tenyu Tools? – We're the latter! We'll help you from product sourcing, innovating – down to freight and shipping!
Pay Necessary Fees
If there are fees – don't forget to settle them! Those are the keys you need in order to lock your orders down in place!
Should you choose to work with us here at Tenyu Tools Co., Ltd., all you'll ever think about is when your next orders would be.
We'll arrange everything from the product packaging, shipping and delivery, and the logistics!
Tenyu Tools' Expertise in SDS Drill Bits Manufacturing  
We here at Tenyu Tools Co., Ltd. are the best and the most trustworthy SDS drill bit manufacturers in the whole of China.
Unlike other manufacturers, we wouldn't charge you for freight and shipping fees! We have partners from all across the country that can assist in giving the service and delivery fees a waive!
The excellence that we have in product requirements, sourcing, assembly – and even in the procurement of machines and equipment are the driving forces that we have.
So, whether you're looking for a pre-made SDS drill bit, or if you want to get a fully-customized and a specific SDS drill bit, Tenyu Tools Co., Ltd. is the perfect company to work with!
What Examples of SDS Drill Bits Does Tenyu Tools Offer?
To give you an exclusive sneak peek of the SDS drill bits that we have, you can choose from single tip, copper flute SDS drill bits, double flute drill bits, single tip L flute bits, S4 flutes, and many more!
Apart from that, we here at Tenyu Tools Co., Ltd. also have a wide range of SDS drill bits that have carbide engagement, guaranteeing strength, performance, and durability.
Reach Out to Us Now!
Ever dreamed of working with the best? Contact us here at Tenyu Tools Co., Ltd!
Get the highest quality of customized SDS drill bits you need without spending a fortune for it! Send us an email for all the queries and the questions you have!
We can give you a 100% guarantee that you wouldn't be overpaying, how? Because we'll give you the estimate of your orders even before you decide!
Tenyu Tools Co., Ltd. is built up on knowledge, passion, and skill. We are always ready and prepared to help you every step of the way.